An authentic style recipe that compliments grilled meat and chicken dishes.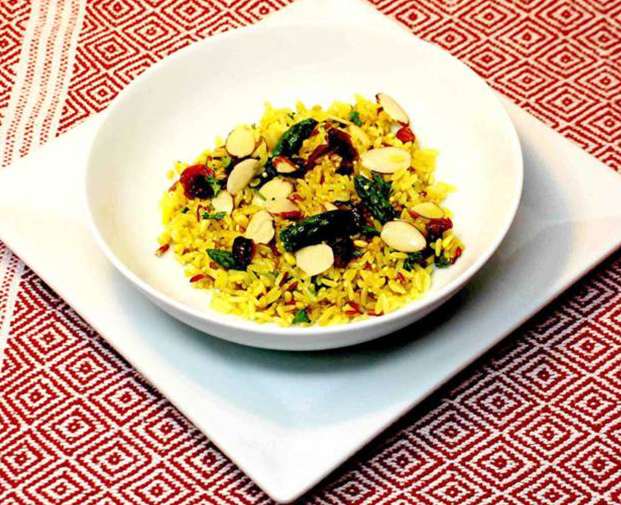 1 cup Food With Purpose Rice & Ancient Grains, cooked al dente
---
1 cup cooked and drained green Asparagus (fresh or from a can), cut in 1 in. pieces
---
½ tsp turmeric powder
---
¼ cup cranberries
---
¼ cup sliced almonds
1 tbsp Dijon Mustard (optional)
---
¼ white onion, thinly sliced
---
6 tbsp olive oil
---
1 tbsp virgin olive oil
---
3 tbsp lemon juice
---
salt and pepper to taste
Start cooking Medley of Ancient Grains, following the al dente cooking instructions on the package adding turmeric for color and flavor.

In a salad bowl, mix Dijon Mustard, olive oil, lemon juice, Onion, Salt and Pepper to taste. Mix well.

Add cooked medley and the rest of ingredients. Toss before serving and garnish with fresh parsley.