Vinaigrette Dressing Bread
A healthy homemade bread that can be used for sandwiches and more.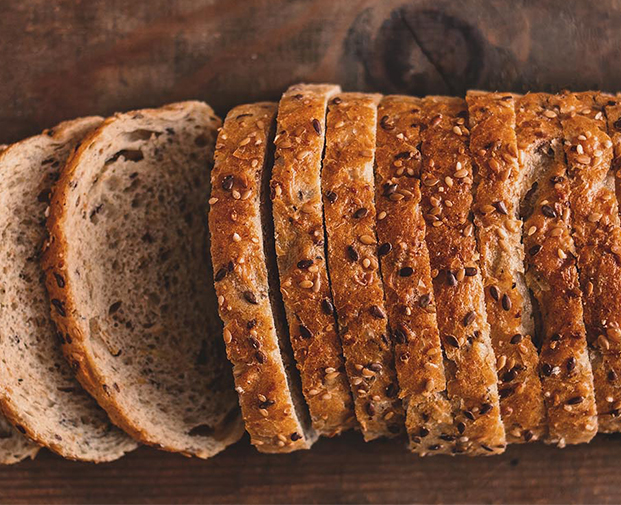 1 1/3 To 1 1/2 Cups Blanched Almond Flour (145 G)
---
1/2 Teaspoon Kosher Salt
---
Dash Of Black Pepper
---
1 Teaspoon Spice(S) Of Choice
---
1/3 Cup FOOD WITH PURPOSE ORGANIC SEED TOPPER Grounded.
---
3 Tablespoons Tapioca Flour
---
1/2 Teaspoon Baking Soda
---
1/4 Cup FOOD WITH PURPOSE SEED TOPPER (For Garnishing)
Preheat oven to 350°F degrees. Grease a 9×5-inch loaf pan and line with parchment paper. Set aside.

In a small bowl, whisk eggs, oil, and vinegar.

In a large bowl, add the dry ingredients and whisk to combine. Add the wet ingredients to dry ingredients and mix thoroughly.

Pour batter into prepared loaf pan and top with FOOD WITH PURPOSE SEED TOPPER.

Cover pan with foil and bake for 20 minutes, then uncover and continue to bake for additional 15-20 minutes or until golden and knife inserted into center of loaf comes out clean.

Remove from oven and let bread cool in pan for 10 minutes before turning out onto cooling rack.

Slice if desired, then wrap the loaf in foil or plastic wrap and store in airtight container. Keeps well in fridge for up to 7 days or freezer for up to 3 months.