ITALIAN HERBS AND CHEESE TORTELLINI
Italian Herbs & Cheese Tortellini is a delicious and convenient product that is perfect for anyone who loves traditional Italian flavors. This tortellini is filled with a blend of flavorful herbs and cheeses, giving it a rich and savory taste that is sure to satisfy. Made from all-natural ingredients, this product is a healthier option that does not contain any preservatives or artificial flavors. The best part is that it can be prepared in just 15 minutes, making it a quick and easy meal solution for busy weeknights. With 10g of protein per serving and 15 servings in each bag, Italian Herbs & Cheese Tortellini is also an excellent source of protein that can help fuel your body and keep you feeling full and satisfied for longer periods. Whether enjoyed as a main course or as a side dish, this delicious tortellini is sure to become a household favorite.
Pasta (durum wheat semolina), Filling: cheese powder (milk, whey, enzymes), breadcrumbs (wheat flour), water, vegetable shortening (coconut, sunflower oil, water), tomato powder, salt, oregano, onion powder, garlic powder).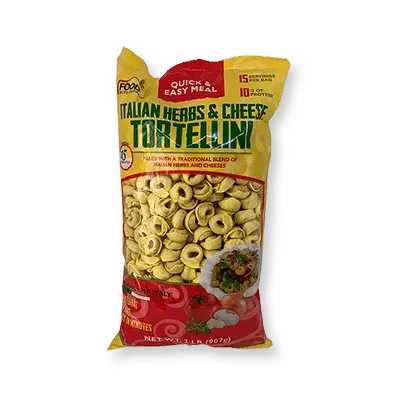 HEALTHY AND DELICIOUS RECIPES
ITALIAN HERBS AND CHEESE TORTELLINI RECIPES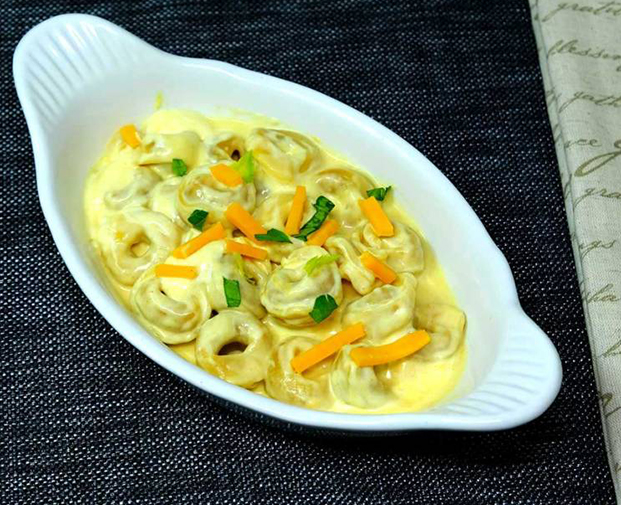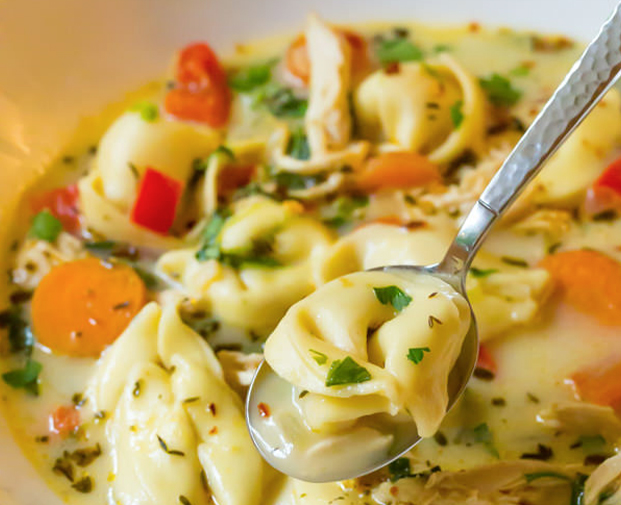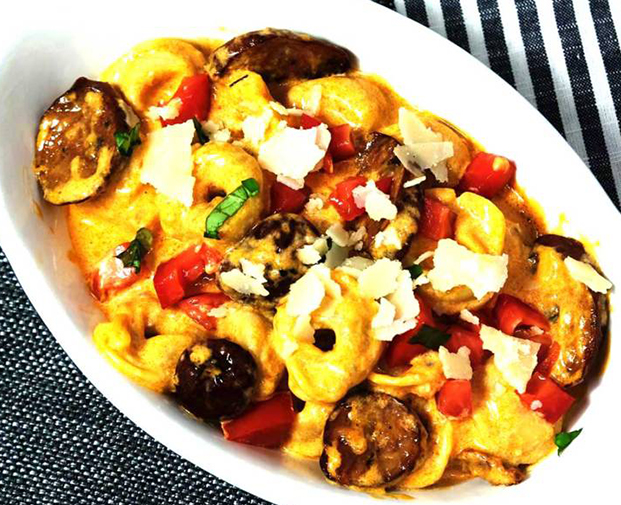 Tortellini & Italian Sausage
HEALTHY AND DELICIOUS RECIPES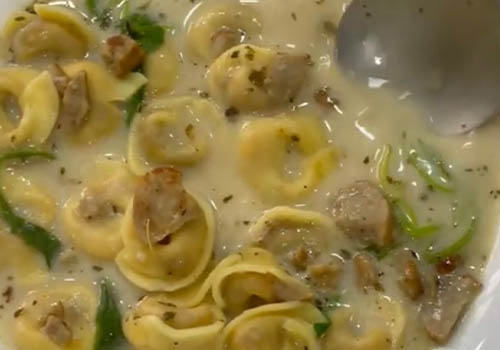 NEAPOLITAN STYLE TORTELLINI