A quick and easy recipe that can be a meal or side dish.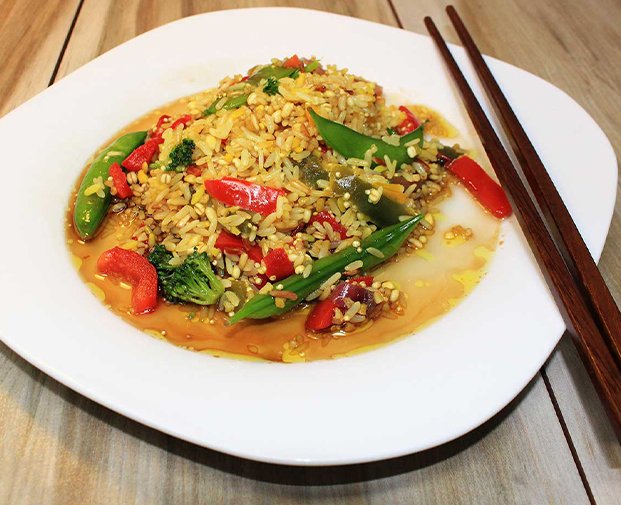 1 cup dry Food With Purpose Rice & Ancient Grains
---
2 cups vegetable or chicken bullion
---
2 cloves of garlic, quartered
---
4 tbsp chopped white onions (for rice)
---
4 sprigs of parsley
---
1 ½ tbsp tablespoons of butter
---
½ cup mixed bell peppers (green, yellow, and red)
---
¼ cup snap peas
---
¼ sliced red onion (to stir fry)
---
4 tbsp soy sauce
---
4 tbsp olive or sesame oil
---
2 tbsp rice vinegar
---
salt and pepper to taste
Start cooking Medley of Ancient Grains, following the cooking instructions on the package.

While the rice is cooking, in a Wok or stove pan, add oil, and sauté the minced garlic (1 clove), then add raw vegetables with salt until softened.

Once vegetables look evenly cooked, add soy Sauce, rice vinegar, and cooked rice tossing ingredients to blend.

Serve and enjoy!