A playful twist on regular mac and cheese.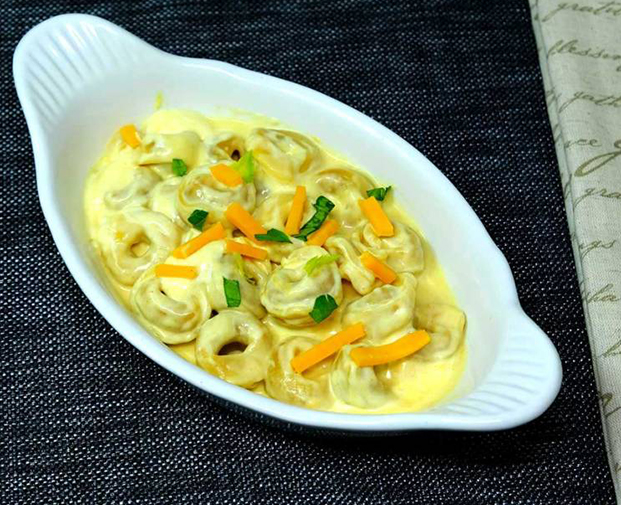 2 cups Food With Purpose Tortellini
---
4 tbsp Butter
---
4 tbsp Flour
---
2 cups Milk
---
2 cups Extra sharp cheddar cheese, shredded
---
Salt and Pepper to taste
Cook tortellini in boiling water according to package directions. Drain and set aside.

In a medium sauce pan melt butter over medium heat. Add flour and whisk until incorporated. Add milk slowly and continue to whisk as it begins to thicken (approximately 5 minutes). Add cheese and stir until melted and sauce is thick. Season with salt and pepper to taste. Stir tortellini into cheese sauce and put in serving dish.